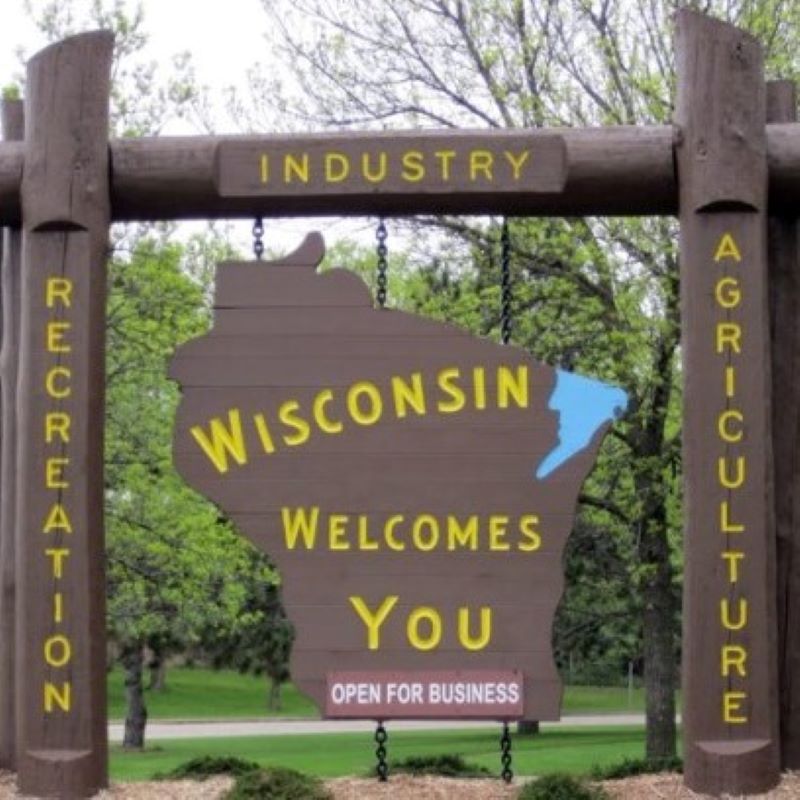 Wisconsin here we come
4-5
Wisconsin here we come. After the storm front moved through, we woke to a chilly but beautiful morning, a perfect day to finish the last leg of our trip to Wisconsin. We have taken our time getting there because it was simply too cold to come any sooner, especially if you live in a camper trailer. Even now we will have a few nights that will dip down to 28 degrees, thank goodness we have a good heater and an electric fireplace, we'll be fine. Within a week or so we should start to see warmer weather.  From Davenport, it was only about two hours to the Wisconsin state line.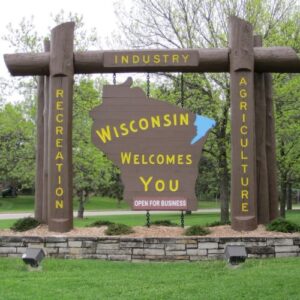 Wisconsin, the Badger state
Wisconsin is a beautiful state with rolling hills and serene woodlands. Many farming families of this region can trace their family history back to the very ancestor who first broke ground. They are hard-working no-nonsense, get the job done now kind of people. They come from hearty stock, independent and proud, but they always have time to help out a neighbor anyway they can, simply because it's the right thing to do.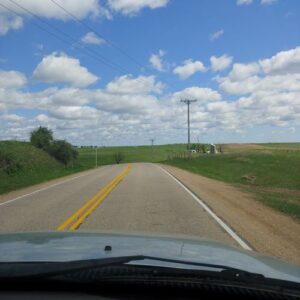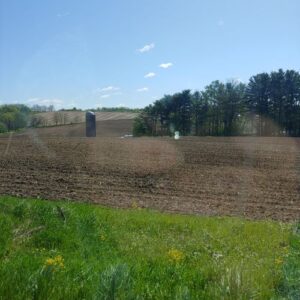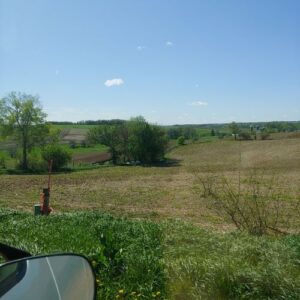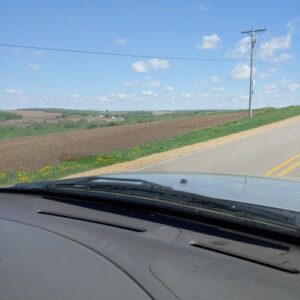 Our summer home
Wisconsin here we come. We were on the road for five hours when we reached our destination. Kempley Farm is Arleen's family farm and our home for the summer. It's wonderful to be here, now to settle in and catch up with family and friends.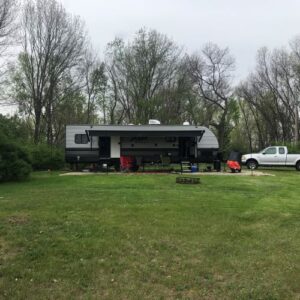 Altho we have reached the end of our travels with the camper for a while the adventure has only begun. It's not even bike riding season here yet and that's where our passion truly lies. We will have more to share soon, as soon as we can get out on the bikes. Thank you all for your support, comments, and suggestions over the last three months, this is something we've wanted to do for a very long time, we are thankful God has given us this opportunity, and we love being able to share it with you. Check back often, you never know what we will be up to next.