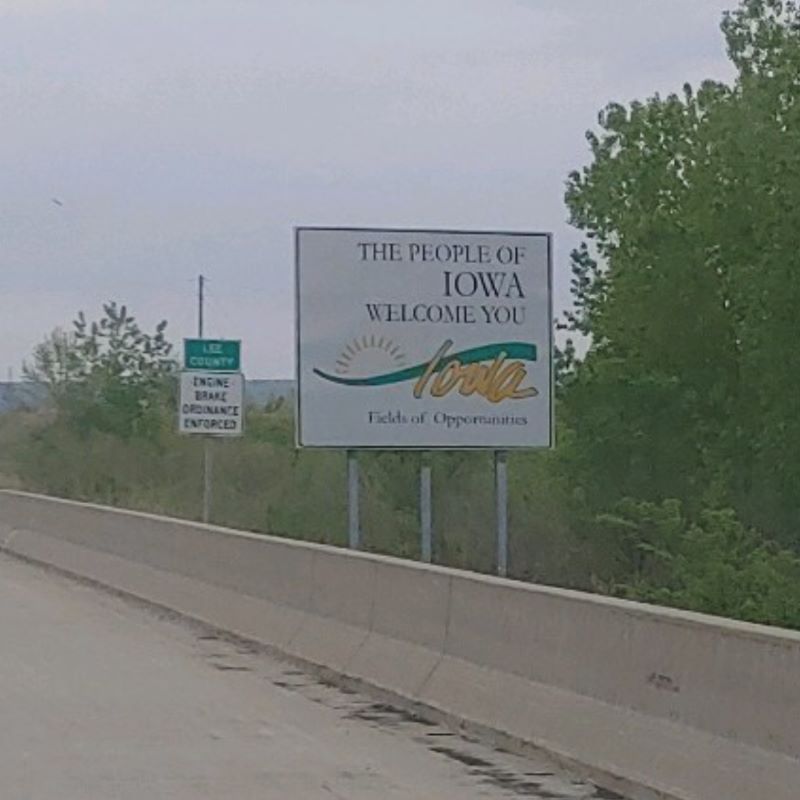 Next stop Davenport Iowa
5-3
Welcome to Iowa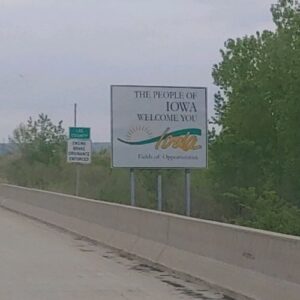 Next stop Davenport Iowa. This morning was cool and crisp in the Ozark Mountains, Arleen and I woke up before sunrise eager to get underway to our next stop Davenport Iowa. I was a little worried about the best way to exit the land of free-falling off of a cliff to something more familiar, familiar to me anyway, something more hilly, or flat. I'm from Florida what do I know about mountains?
On the 2nd we took a little ride down a back mountain road to plan our way down, we hit the jackpot, the route we chose was as perfect as we could have hoped for. Before we knew it we were out of the scary mountains and on our way to the Hawkeye state, Next stop Davenport Iowa
We moved through beautiful farmland and scenic countryside. I was busy driving, Arleen was busy with keeping me pointed in the right direction while working her online business, so we didn't get any pictures to share of the farmland, or countryside, sorry about that. Everything was going smoothly until we hit Iowa, then the storm found us.
 The road we were on felt like riding a bucking horse, plus it's pouring down rain. I'm not putting down Iowa by any means, but could someone spread a little asphalt once in a while, please? It rained the rest of the way to our new campground, we got completely soaked setting up. I'm sure it sounds as if I'm whining, I'm not, just sharing our trip, and getting here was a trip!
Park terrace campground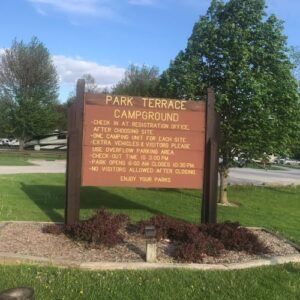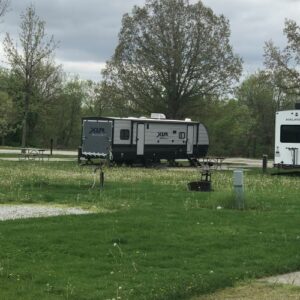 Park Terrace campground is a county park just off Highway 61, easy to find and reasonably priced. Davenport was a good place to stop and rest before starting the last leg of our journey to Wisconsin, so in the morning we will start the shortest leg of our trip, we should be there in about five hours, see you when we get there.