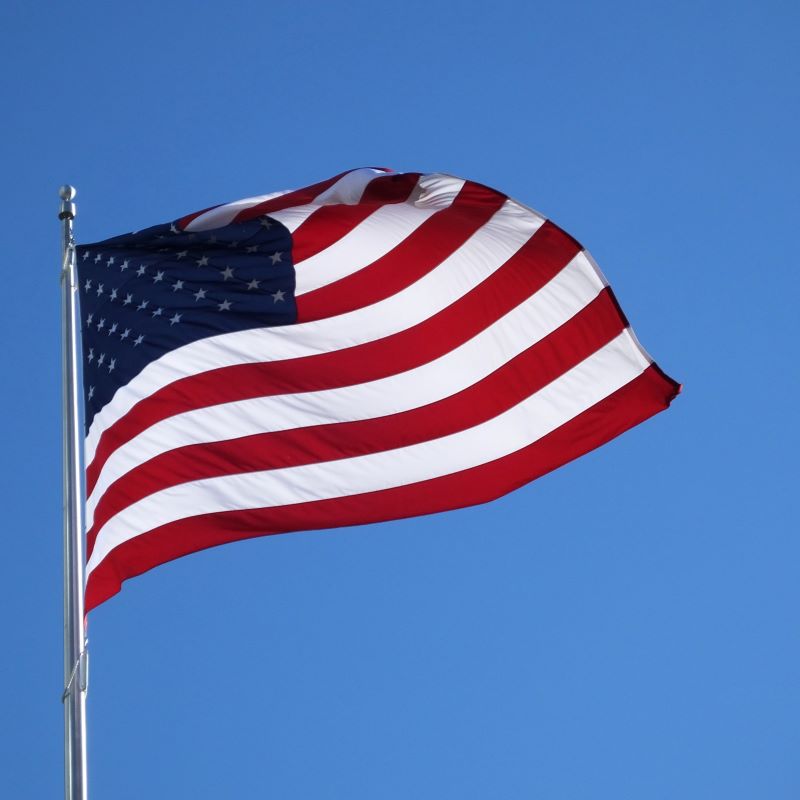 Memorial Day, remember why we celebrate.
Honor, Duty, Courage, Loyalty
 Memorial day remember why we celebrate this day.
Aside from being the kick-off to summer, I hope everyone remembered what Memorial Day is really about. It's about honoring our fallen soldiers who paid the ultimate price to keep our nation free.
Remembering our heroes
Family Time
We had an awesome Memorial day, we spent it with family and friends at our family camping and gathering park on the Fox River. There were two sets of four-generation family members represented. Numerous Camper trailers and Tents were home for the weekend for most, some, including ourselves, were day campers. We chose not to move our camper again after setting it up for the summer because our campsite was only five miles away and not far to commute.
Beverages, Food, and fun
One of the best things about camping is it's always time to eat or drink something. The fire pit was burning all weekend, it felt good having a nice fire to sit by and socialize, and cooking over an open pit makes everything taste great.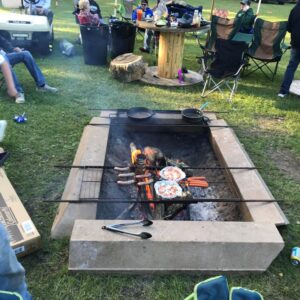 The Kids, Kids
Extended family camping trips are a good way to tell how old, or how young you are. As I looked around at all the kids playing I thought of their parents, our Niece, and Nephew. Our Nephew and his wife have three boy's and our Niece and her husband have two boys. It seems like only yesterday those two were running around doing the same things their kids are now doing. There were other children besides these five but these are our Niece and nephews' kids, I'm not saying we"re old, but we're heading in that direction.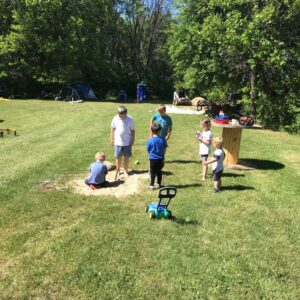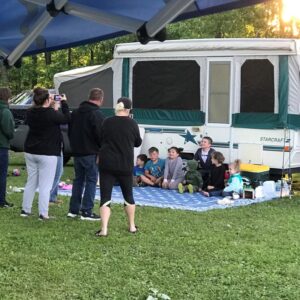 Early morning fishing trip
It was a great weekend full of fun, food, and laughter. Funny stories of days gone by and relatives who are no longer with us. And talk of what the future may hold.
The weekend was capped off with an early morning fishing trip. The fishing wasn't successful but the boat ride on the Fox River was a hit.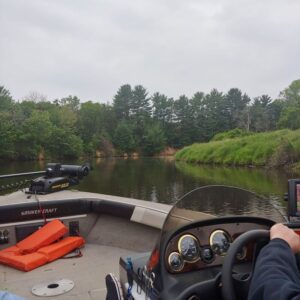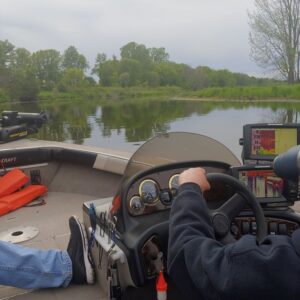 It's great to be together again
After a year and a half of turmoil and uncertainty, having a get-together like this was just what we needed. A reminder of how things used to be and how things can still be if we hold onto our faith and values and pass them down to the next generation. It was truly a blessing seeing all of this happening right before my eyes. Hold onto the things that matter, let go of the things that keep you from your happiness, because this is the life you get, make the most of it. God Bless. Memorial day remember why we celebrate.