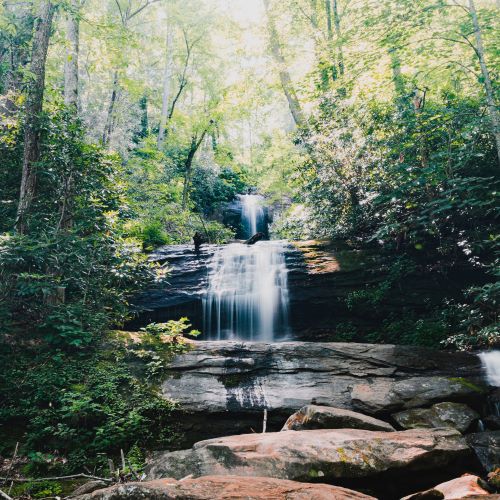 It's-Been-Awhile
Hello People!
It's been awhile since we have posted anything.  We have had some problems with getting the site like we wanted, had to get with our computer Guru.   I think we are back up and running.  A lot has been going on since our last post.  Arleen and I joined our Local HOG Group, out of Tallahassee.   We have done a couple rides with them, one of which, was to the Children's facility where we work.  A fund raising ride, we even got a good write up in the local paper.
Hiawassee, GA
Our latest adventure, we rode up to north GA, Hiawassee, to visit our Son and Daughter in law.  The weather ran us back home sooner that we wanted, but that's life on two wheels.  We will be posting more stuff soon.  We are new to all this, so please be patient with us.  We want to have fun with this a well as learn how to do it better.  We just went live with the site, so we will see how the public reacts.   Anyway, this is our life.  This is what we Love to do!
If you like following us, let us know.  We will answer any questions you may have as best we can.  We will be happy to consider any suggestions you may have as well.  So until next time, BE SAFE and GOD BLESS!