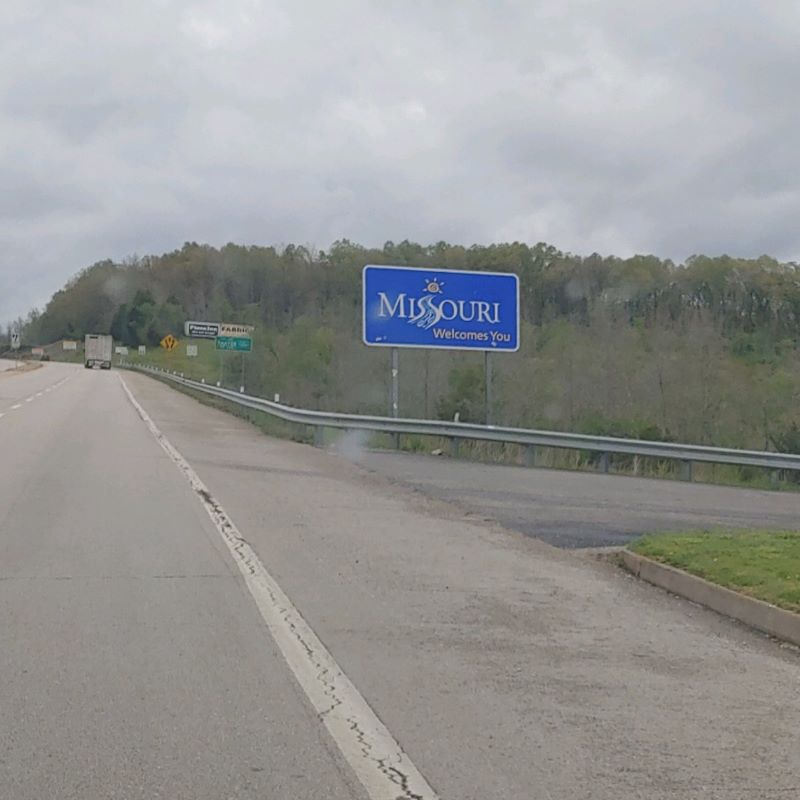 From the Mississippi river to the hills of Missouri
4-29
Riders on the storm
From the Mississippi River to the hills of Missouri. We woke to hard rain, I checked the weather the day before and knew a storm would be heading our way, I decided to hook the truck to the camper before it got here. I was glad I did, we got a little wet wrapping everything up but not as bad as it could have been.
We said goodbye to west Memphis and headed out for Eldon Missouri. When traveling remember to stay focused on the road. The road and your rig need to have your full attention at all times.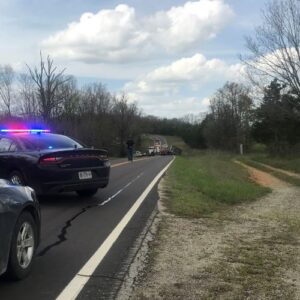 Focus is everything
This was an accident on a little country back road, the driver of the dump truck ran off the road, he was hauling a load of gravel, when he went off the road the truck flipped on its side. The driver wasn't hurt bad, a scratch above his eye, but a glimpse of the reality of what can happen if you're not careful.
Mammoth Springs Arkansas
Ok, enough bad stuff. Just before we crossed into Missouri we stopped at Mammoth springs Arkansas, here are a few pics. Look closely at the last one, we walked right past them, thank goodness they were preoccupied.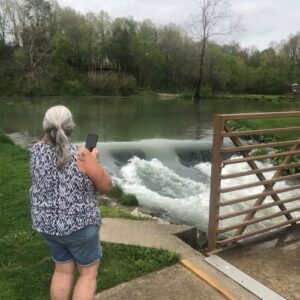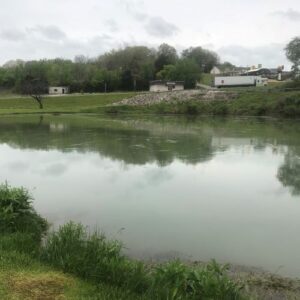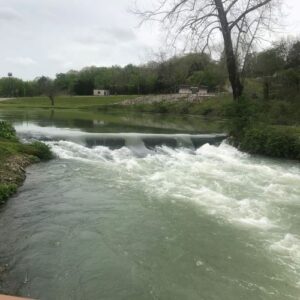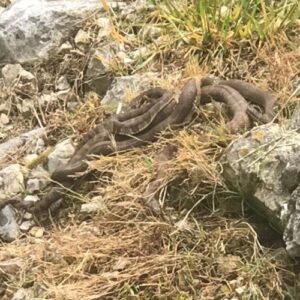 Majestic Oaks campground
We make it to our destination, it was a long day traveling up and down the Ozark mountains, The Lord was watching out for us for sure. Home for the next few days, Majestic Oaks campground.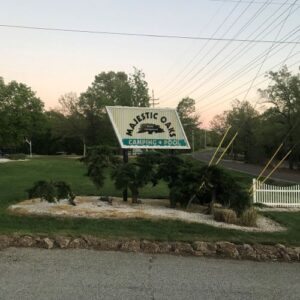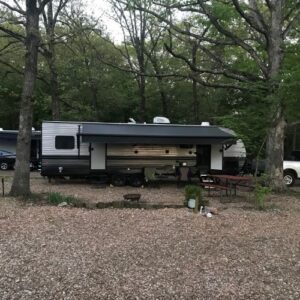 5-1
Where is everyone going?
Today was our exploring day, we heard of a car show that would take place, so we found directions and set out to find it.
The car show was called Majic Dragon on Lake Bagnell Dam. Bagnell Dam is what creates the lakes of the Ozarks. I've been to many car shows but this one blew me away, by far the largest show I have ever been to.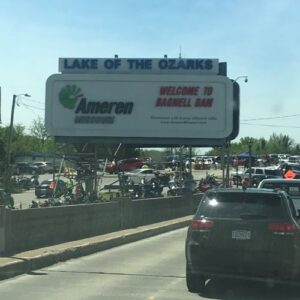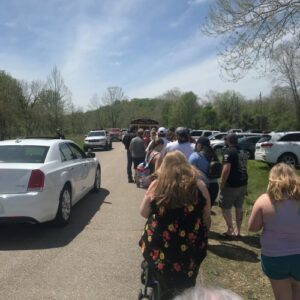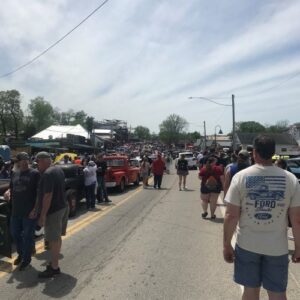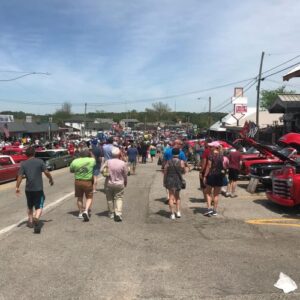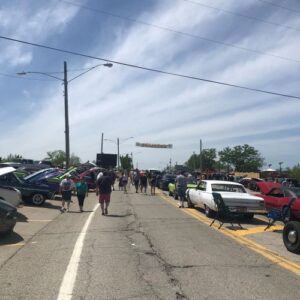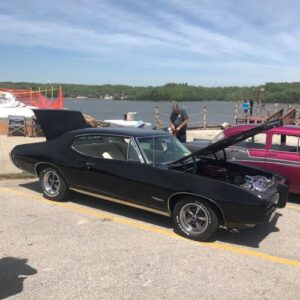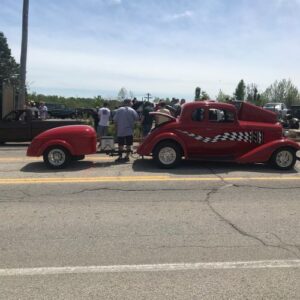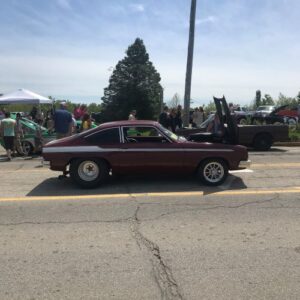 I took a lot of pics of the cars but I'm sure you get the idea. What impressed me most was how big it was. we walked for what seemed like forever, however, we actually didn't go all the way to the end of it.
Show cars were parked on both sides of the street and a row of cars down the middle. Aside from the cars, there were people packed into all the bars and eateries on the street. Missouri is definitely open for business. We had a great time however, when it came lunchtime for us we decided to leave the event and go to a place Arleen discovered the previous day.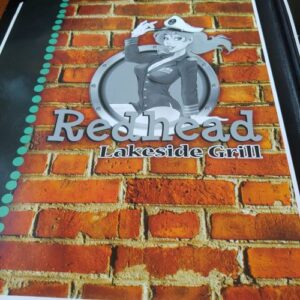 Redhead Lakeside grill
Arleen thought of her mother and our daughter when she saw an advertisement for this restaurant. I didn't realize it until I was putting this post together, I forgot to take a pic of the Restaurant, ugh!!! In my defense, I was pretty hungry. Anyway, this was the view from our table.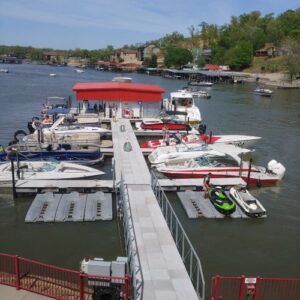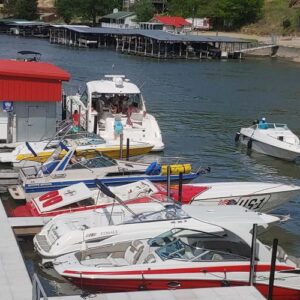 Lake of the Ozarks is a massive body of water, it feels a lot like Florida with all the boats. We had a great lunch and recommend Redheads highly.
Our time at Lake of the Ozarks is coming to an end quickly, tomorrow I'm adding additional sway control to the camper, then hopefully, we can get the bikes out for a ride.
We plan to leave early Monday morning. Our next stop will be Davenport Iowa, Please pray for safe travels for us, these mountains are no joke, I'm looking forward to seeing level ground again. Until next time, take care and we will see you in Davenport.