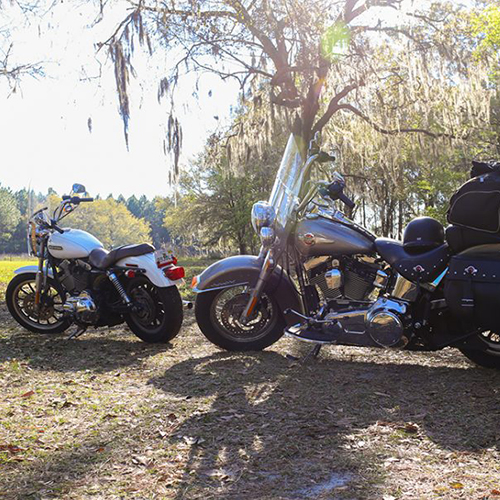 Daytona Bike Week 2017
Daytona Bike Week is the official opening of the riding season.  So being the road junkies we are, we headed East to that great two-wheel rolling Thunder Paradise, called Daytona Bike Week.
Our trip didn't start out as planned, first, we had a dead battery to contend with.  I thought the colder weather had something to do with it.  Turns out mother nature wasn't to blame for the dead battery, but more about the battery later on. Anyway, got the battery jumped off, bikes powered and ready to head out.
 It was a brisk 41 degrees at 10:15 a.m. when we finally hit the road. After hooking up with a dear friend in town, the three of us head out to Daytona.  It was a great ride and the closer we got to Daytona the more bikes we saw, which always puts me in a good mood.  A calmness comes over me when I'm around other riders. Brothers and Sisters of the road, we're all family.