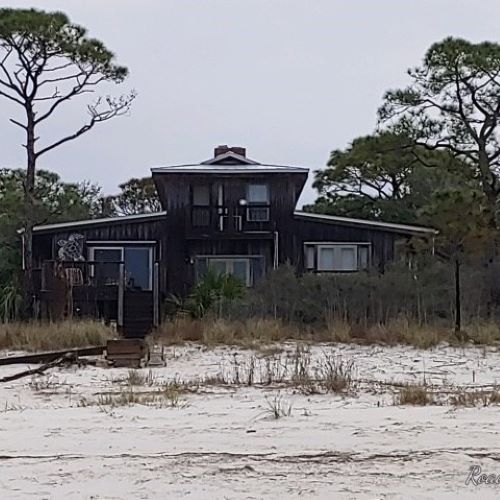 The Withers house Alligator Point Florida
A diamond in the ruff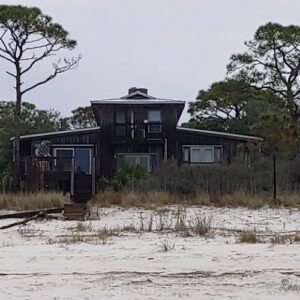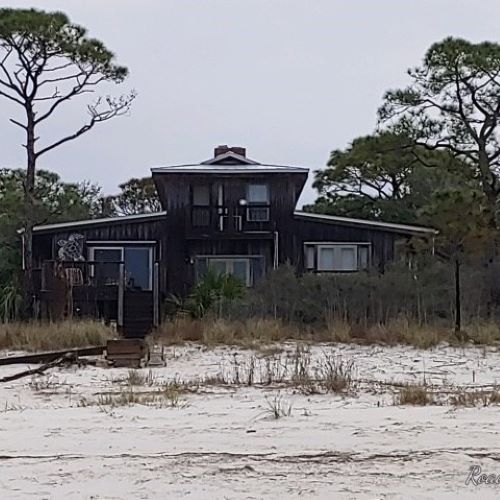 As I write this, it feels as if I'm describing a friend rather than a house, then again maybe they are one and the same. This is the Withers house in Alligator Point Florida.
Our first trip to this wonderful house was about ten years ago, We were looking for a beach house to rent for the weekend, there were five couples who would need bedrooms and room to move around, We needed space for a gathering of this size. The Withers House was perfect for our purpose.
The reason for telling you about this wonderful place isn't just about the size of the house, but the way the place makes you feel just by being there. Sometimes you are looking for one thing and what you end up with is so much more.
Rustic Beach House Alligator Point Florida
When I first entered the house I remember standing in the sliding doorway just staring at it all, there was a sunken living room in the center of the house with a large fireplace. The kitchen, downstairs bedrooms, and formal dining area surrounded the living room. I use the word area because there are no walls separating one from the other except for the bedrooms and bathroom. The feeling of openness is intoxicating.
The two upstairs bedrooms are very large sharing a landing area at the top of the stairs, no doors needed, the distance between bedrooms was private enough. There is a shared bathroom upstairs, it even has a Bidet.
Outside is a large deck area with a wrap-around porch.
The house is built on poles above ground because of storms, hurricanes, etc. You can't help but feel like your living in a treehouse, especially with all the oak trees surrounding the house. Your nautical imagination could run wild, you could be in a treehouse or your very own pirate ship scanning the coastline for adventure or treasure.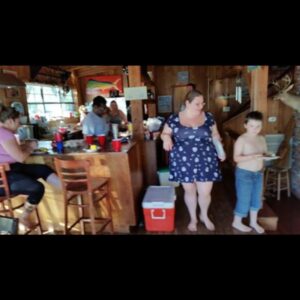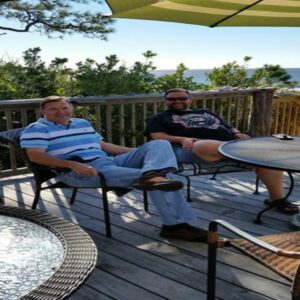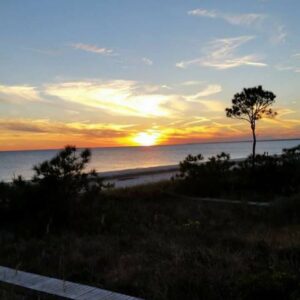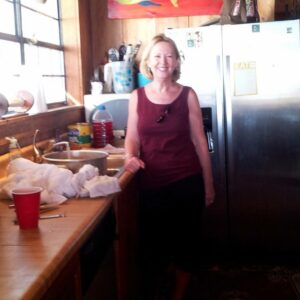 Sadly, not available for rent
The Withers house is sadly not available for rent any longer. To the best of my knowledge, Mrs. Withers resides in the house in the summer.
She raised her family in the house, made it a rental property, and has now returned it back to her home, good for her, bad for the rest of us, but we are very grateful she let us share this fabulous house.
Over the years we rented it numerous times, always never wanting to leave but knowing it wasn't our treasure to keep. It was a perfect place to get together with the whole family and enjoy each other and this wonderful property. The Withers House taught me there is more to a house than what you see with your eyes, take a step back and let your soul have a look, if the place speaks to you listen.